If you want to keep the hosting as simple and easy as possible, then you have got to read FastComet hosting review – know why it's better than others.
Web hosting companies are earning huge today because daily 10,000+ websites are getting hosting over the web. There are many companies that are providing heavy discounts on hosting. This is the reason why even the school kids also have a website today.
Sharing Fastcomet review with you is very important because it has got everything that a professional and reliable hosting service should have. Afterall Fastcomet is making its name loudly.
If you search the web you will find that there are more than 100's of hosting providers. But choosing the right one is very difficult. Fastcomet is yet another newcomer in the field of hosting and so, I thought to share my own experience by writing this Fastcomet hosting review.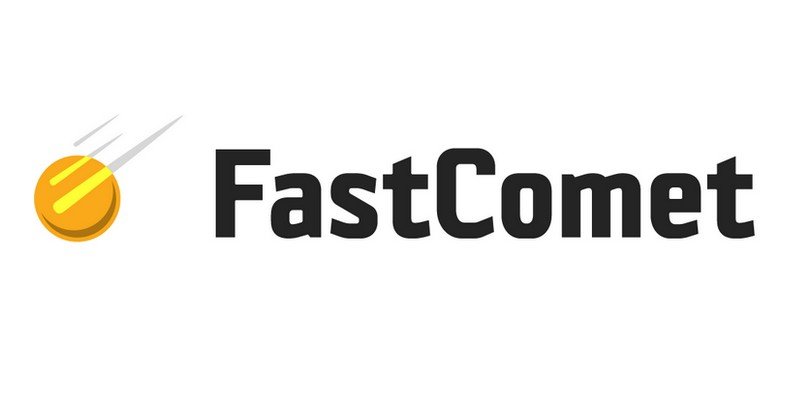 Beside Techmozz, I have some other websites too running over the web. Out of those one of my website is experimental and I have recently migrated it to Fastcomet. Frankly speaking, I really liked their service personally, but still here I am sharing Fastcomet hosting review so that you get a complete idea about it along with its features.
I hope you all know what is shared hosting but for beginners, let me give a brief. If you want you can read through the complete details about Shared Hosting here. I am giving you a summary of it here. Shared hosting is one of most basic hosting in which multiple websites are hosted on one single server and they share the resources of same server. This is the cheapest hosting available all over the web and the price ranges from $3 to $6 per month. You get your own cPanel when you host your website along with all the required tools.
Unique Features and Fastcomet Hosting Review
I know that there are many hosting providers and every hosting company is working towards providing good features. But when i have compared the plans of big companies like Bluehost and Hostgator, i found that they have the same features but when i compared both with Fastcomet hosting plans, i found that they are just eating up my money because Fastcomet is providing good amount of unique features which we never get even from other big companies. With Fastcomet you get a huge list of features but, i have listed out the best ones below that i really loved.
The biggest benefit to host with Fastcomet hosting is that whatever plan you take, you will get the same price at the time of renewal. This is applied to all the plans of Fastcomet hosting. Let's suppose if you took the shared hosting plan with $2.95/month, then at the time of renewal you will have to pay $2.95/month only. Isn't that great? This shows that Fastcomet people are not greedy and they have respect towards their customers.
Free Domain and lifelong Free Domain Renewal
The best benefit with Fastcomet is that if you register a new domain or if you transfer a domain to Fastcomet which is free, you never have to renew it. Yes, that's true. You never have to renew your domain as Fastcomet will do it for you free of cost every time. The only term is that you must have an active hosting with them though, this condition is applied to only the primary domain but still it's awesome and money saving.
When it comes to storage, other hosting providers use normal storage devices which are slow and thus choke up the performance of your website, but when it comes to Fastcomet hosting they provide highly advanced SSD storage that are 20 times faster than the normal ones. You will get this benefit in all the plans.
If you go for other hosting providers you will see that they are providing free transfers only for high-end plans, but with Fastcomet hosting, you will get this benefit in all the plans.
Backups are the most important things and I have seen that most of the hosting providers charge for backups. With Fastcomet, you won't be charged as it's free and you can opt for daily or weekly backups as per your convenience. Another benefit of this feature is that you can create and download the backup with just 1 click.
When it comes to security, other web hosting doesn't provide any feature related to it in basic plans. With Fastcomet you get a feature named ModSecurity manager which takes care of the security of your website.
CDN (Content Delivery Network)
If you search the internet, you will find that CDN's are paid. Even if you search for the web hosting that provides CDN, you will find that they are way high in price. But with Fastcomet hosting, you get CDN in all the plans they have, even the basic ones too.
Compression is yet another way to add more performance to your website. Other hosting providers don't care about it and you will end up configuring it by yourself (if you are an expert). With Fastcomet hosting, you get this feature by default. Enabling this feature will help in saving bandwidth and improve sites performance to a huge.
Whenever you host a website, you will have to download and install a minification plugin which will add more code to your website making it bulkier. Fastcomet provide you AutoMinify feature by default, so you don't have to add another minification plugin in order to improve your website performance.
For WordPress owners, the biggest threat to security is a Bruteforce attack, Fastcomet hosting has a feature that protects the website from Bruteforce attacks.
When it comes to hosting, support is one of the most important things. Before, when I was using Bluehost, the support was awesome and I admit that but, their response time was more than 25 minutes. Every time I will have to wait for long. Fastcomet support's response time in 10 minutes max. Means you will have to wait for a maximum of 10 minutes in order to talk to the support which I feel is considerable.
Other Important and Unique Features
WP Rocket 20% discount
Clef 2 factor authentication
SocialEngine 20% discount
Linux Cloud Server
Mod_rewrite for better SEO
Free SSH Access
Firewall
Exploits and Malware protection
Server Monitoring
Google pagespeed
Facebook FlashCache
OptimumCache
Memcached
Lossless data compression
Optimized server setup
cPanel and Softaculous
much more
[clickToTweet tweet="Nothing is better than cloud hosting today. I hope everyone agree to this" quote="Nothing is better than cloud hosting today. I hope everyone agree to this"]
Fastcomet basically have 3 plans that are really budget friendly if you compare with other hosting provider plans.
Single website $2.95/month
Multi website $5.95/month
E-commerce Geek:- $6.95/month
Single Website $2.95/month
This is the most basic plan they have which costs $2.95/month and they have a fixed renewal price of $2.95/month for this plan. You get 35 GB of SSD storage, 2 Core CPU, 1 GB RAM and unlimited bandwidth. You host one single website with this plan though.
Multi-Website $5.95/month
This is the mid-plan in shared hosting which cost $5.95/month and the renewal price for this plan is $5.95/month. With this plan you will host unlimited websites with 55 GB of SSD storage and unlimited bandwidth. You get a 3 core CPU along with 1.5 GB of RAM.
E-commerce Geek $6.95/month
This is the biggest plan in shared hosting with price $6.95/month and the renewal price is $6.95/month. You can host unlimited websites with this plan and you get unlimited SSD storage along with unlimited bandwidth. The CPU in this plan have 4 cores and RAM availability is 2 GB.
Cloud VPS Hosting – What is Cloud VPS Hosting?
When it comes to cloud VPS hosting, this is one of the best hosting for the people who are looking for reliability, scalability and good performance. Cloud hosting means that multiple servers are interconnected and they makes a giant server with works as one server for the websites hosted. When you host a website, your data is mirrored to multiple servers of the same network so that in the case of any failure on your server the data will be fetched from another server. This gives a benefit that your website never goes down. Another benefit of Cloud hosting is that you never face any issues with performance as whatever resource is needed will be fetched from another server.
As you came around the term "Cloud VPS Hosting" means that the architecture and technology will remain the same as cloud hosting but you will be allotted a specific amount of RAM, CPU, Storage and bandwidth which will give you the environment similar to your own server.
Unique Features of Fastcomet Cloud VPS Hosting
Cloud VPS hosting is considered as the most reliable and high in performance hosting. This hosting provide you a completely dedicated slice of a server for your website and thus you get everything of your own and no one can share them. Almost every VPS hosting company provide a good amount of features but they charge huge. I have listed down some of the features of cloud VPS hosting that I liked the most. Though i am not using their cloud VPS hosting service but still, I am sharing the details as I found them really useful for the person who is looking to get a cloud VPS.
Given below features are available in all the Cloud VPS Hosting Plans.
ECC (Error Correcting Code) RAM
Fastcomet hosting really provides high-end devices so that to ensure great performance along with reliability. They use ECC (Error Correcting Code) RAM on their servers. These RAM's are specially developed to work on servers so that they can handle any kind of error in the code. They are so intelligent that they easily recognize the error in the code and then they fix it first before showing the data to the user. This adds reliability and redundancy.
Each of their Cloud VPS servers works at high clocking speed so that to ensure high performance. Each of their servers is clocked at 2.8 GHz which will provide you blazingly fast speed.
Usually, other hosting providers does provide any kind of cPanel with VPS and even if you want to add it, you will have to pay, but with Fastcomet you get cPanel for free.
Nginx is yet another server which is lite and super fast. This server is used in high-end websites that handle huge amount of traffic on daily basis. Nginx is considered to be 2X faster than Apache server. If you want you can install Nginx server on your cloud VPS which will add performance to your website.
Cloud VPS Plans
Fastcomet have 4 plans in cloud VPS hosting
Cloud 1 $49.95/month
Cloud 2 $59.95/month
Cloud 3 $79.95/month
Cloud 4 $129.95/month
Cloud 1 $49.95/month
This is the most basic cloud VPS plan which cost $49.95/month with a renewal cost of $49.95/month. You get 24 GB of SSD storage along with 2 TB of Bandwidth. The CPU that you get with this plan is a single core 2.8 GHz with 1GB ECC RAM. You can host unlimited websites with this plan.
Cloud 2 $59.95/month
This is the second plan which cost $59.95/month and has a renewal price of $59.95/month. You get 48 GB of SSD storage and a Dual-core CPU with 2.8 GHz powered by 2 GB ECC RAM. The bandwidth provided is 3 TB with this plan. You are allowed to hosting unlimited websites.
Cloud 3 $79.95/month
This is the third plan that you can choose which cost $79.95/month and you can renew it at the same price of $79.95/month. You can easily host unlimited websites with this. You get 96 GB of storage along with 4TB of bandwidth. You get a Quad Core CPU clocked at 2.8 GHz powered by 4GB of ECC RAM.
Cloud 4 $129.95/month
This is the last and the biggest plan that has which cost $129.95/month and the renewal price is $129.95/month. You get a super power hexacore CPU clocked at 2.8 GHz powered by an 8GB ECC RAM. You can host as many websites you want. The SSD storage is 192 GB and the bandwidth is 8TB.
Why is Fastcomet Hosting Good in Performance?
Performance wise, I really found that the performance of Fastcomet hosting is awesome. Soon after uploading the website to Fastcomet, I genuinely found that my website's loading speed have been improved. I even tried some speed test on Google insights, Pingdom tools, and GTmetrix. I was really surprised to see that my website's loading speed score is improved.
After hosting the website on Fastcomet, I found that they have the lowest first byte. i have pinged my website multiple times and the Average first bytewas reduceds to a huge extent when compared from previous hosting. you can even check the screenshot below.
All the websites that are hosted on Fastcomet servers get this reward of 5 layer caching mechanism and this thing robust the website performance.
Google Page Speed Optimization : – This is one of the tool that helps in speeding up the website to a huge. When a website is optimized with Google page speed optimization tool, the speed of the website is increased by 21%.
Facebook Flash cache :- Do you know how facebook is serving billions of users at a time around the world? It is facebook flash cache. Facebook have its own caching mechanism and they have named it as facebook flash cache which you will get in Fastcomet servers as well.
Optimum cache :- This tools helps in reducing the usage of memory by reducing the amount of processes running at a time. so the lesser number of processes, the better will be the speed.
CDN :- You might have heard about CDN. CDN is content delivery network that serve the population located near the servers. Fastcomet provide Cloudflare CDN that have got 30 servers all around the world and so if you host your website with Fastcomet, you get the benefit of CDN which will provide you blazingly fast website in all the regions along with rock solid security.
Memcache :- This is something that cache up your memory. This feature is used by the most famous websites like Faceboook, Wikipedia, twitter and many more. This feature cache the memory of your server and thus as a result your website wont get the problem of bottleneck and you will have superb performing website.
The best thing about Fastcomet is that you can choose the location of the data center where you want your website to be hosted. In this way you will reach nearer to your audience and thus providing them the fast loading speed of your website. Their data centers are located in the following regions
Chicago, US North
Frankfurt, Germany, Europe
Singapore, Asia-Pacific
Tokyo, Japan, Asia
Amsterdam, Netherlands, Europe
London, UK Europe
Dallas, US Central
I know that Fastcomet is new in the field of hosting but they have really developed an awesome infrastructure for website hosting. The biggest problem that we face when we host a website is of downtime but with Fastcomet, you get a guaranteed 99.99% of uptime which means a downtime of no more than 10 minutes in a month which i feel is the best. Though i never felt any problem with bluehost even when my website was with them but still i am sharing the results of Fastcomet because, its the mandatory part of hosting.
Conclusion
After reading this Fastcomet hosting review, I am sure that you will make up your mind in purchasing hosting from them and even I would recommend you to compare the plans and features of Fastcomet hosting with other big fish first.
In short, Spending money in fastcomet hosting is really worth, you will have a lot of money in domain purchase, transfer and renewal and you will get a performance oriented hosting with them along with many new and unique features.