During COVID 19 situation, the number of bloggers has significantly increased. People are now creating different websites and coming on the internet with there views. Blogging is also an excellent medium for earning money through affiliate marketing and other money-making methods. For any website, an essential thing is web hosting. If your web hosting is not right, your site can crash or not load in speed, which affects user experience, thus fewer page views and visitors.
I am saying this also because Google has also stated in their blog that if your website is not fast, they will not be able to rank on Google because this ruins the user experience. Google considers user experience as very important.

So today, I want to review Hostarmada Webhosting for you. I want to tell you first that this is not a paid review, and I have a website hosted with them, and the site is doing very very well in performance, and also page views have increased. For Indian users, Hostarmada is an excellent choice because they have one of there datacenter in India, too, which is located in Bangalore. ( Previously they had a data center in Mumbai, but they were having some problem with Mumbai Upstream provider, so they shifted it to Bangalore, now you can see that how fast and how much they care for there users. ) They are best also because they give a free lifetime domain with there hosting plan for as long you are their customer.
So, If you are also in search of fast web hosting, Hostarmada will be the best hosting for you. Let us dive into a complete and detailed review if host armada.
Hostarmada Review 2020: Is it the best host and Worth Money?
Currently, in India, many domain hosting like Godaddy, Bigrock, Namecheap, Hostinger, Interserver, Greengeeks, FastComet, Bluehost, Siteground, A2Hosting like popular web hosting are dominating web hosting industries. But as time passes, their web hosting plans are increasing, and service getting slow.
So, if in today's time any web hosting can provide you excellent service and support its Hostarmada, which I have experienced.
Fast Speed
For any website, a crucial aspect is its speed; also, you can say page loading speed. No matter what web hosting you are using, whether it's costly or cheap, page speed is what matters.
According to a survey, 47% of consumers expect a web page to load in two seconds or less, and 40% of consumers will wait no more than 3 seconds for a web page to render.
So as I have already told, I have started using Hostarmada. I have seen better speed.
Before Hostarmada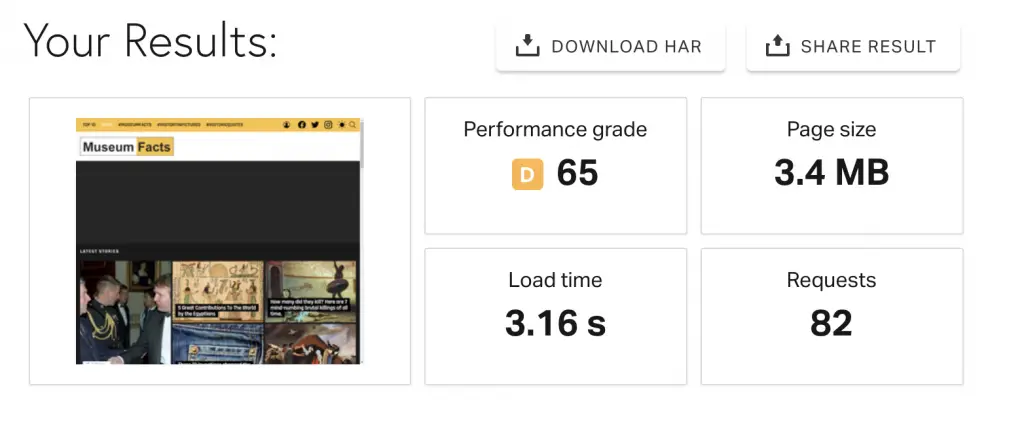 After Moving My site to Hostarmada
You can see the significant increase in the page loading time, and I did no optimization or anything. Only servers are changed. Also, they shifted my website for free—one more extra perks for using host armada.
Best Customer Support
For any new blogger, support is essential because we are more likely to mess things up and crash our website by changing something, or even if we want to add some feature, we can contact support. Hostarmada offers 24/7 live chat support, and they answer tickets within 15min so that we don't need to face any problem.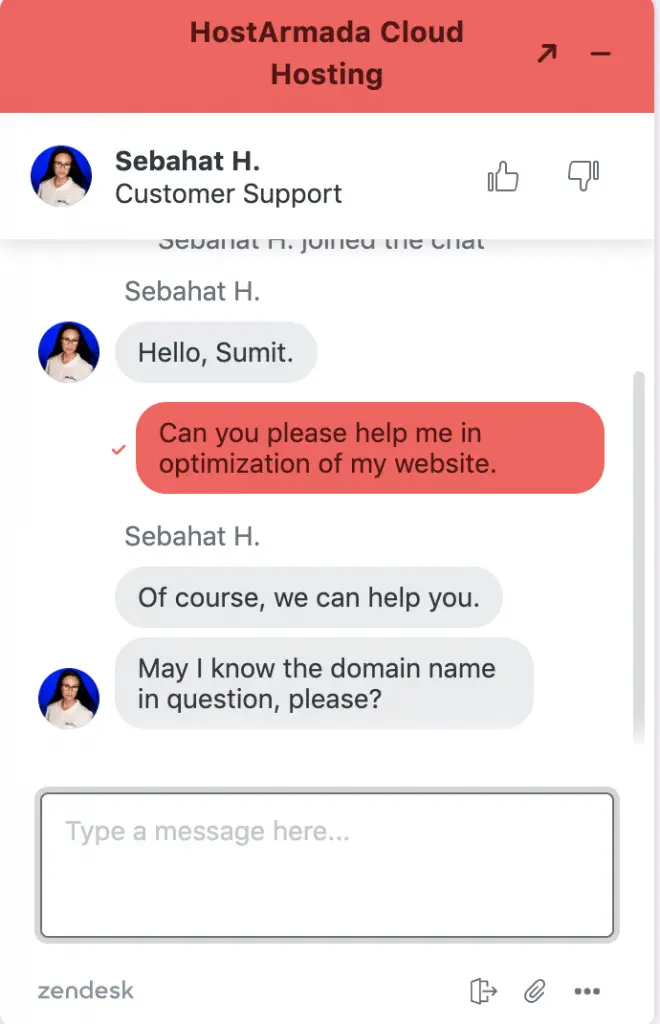 One of the websites was not loading fast because when I was enabling cache, and it was creating a problem, so they optimized it for me and removed the error in less than 20min.
Free Domain Name
If you go to Godaddy, bigrock, or any other domain registration company almost 700rs (10$) it will cost you. But with hostarmada you can get it for free with any of there hosting plans for lifetime. This offer is not given by many web hosting companies. Currently hostarmada offers  .biz, .business, .ca, .click, .cn, .co.uk, .com, .com.br, .de, .es, .eu, .football, .in, .info, .net, .nl, .org, .space, .tokyo, .uk, .us for free. Notice for Indian users they are giving .in domain also for free.
Data Centers Locations
Although they are new in the industry, Hostarmada has made its data center present over four continents through nine server locations. Because of this, Hostarmada can provide the best possible speed to its customer.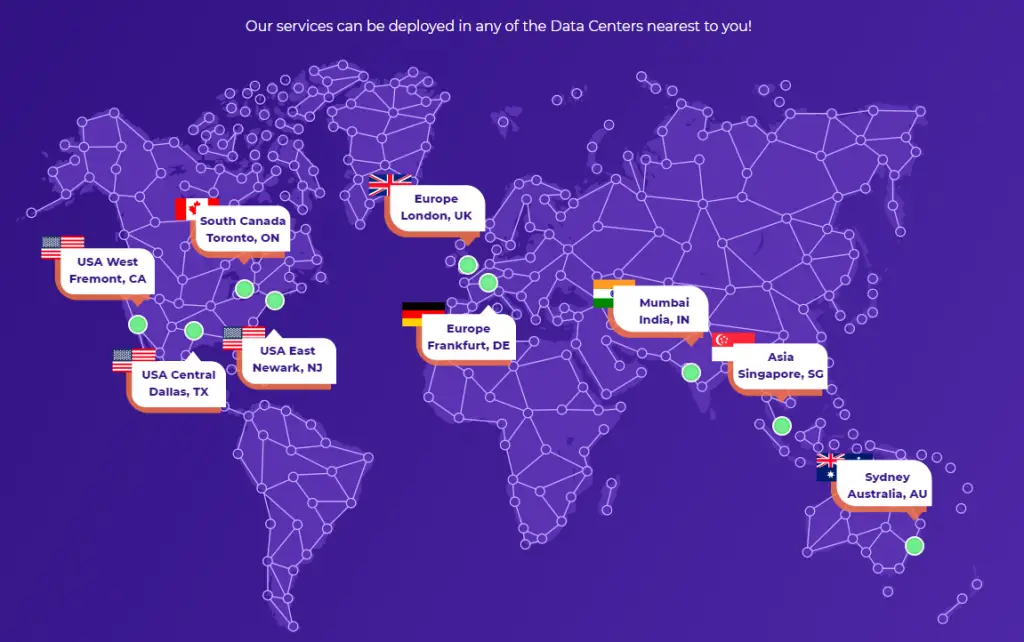 Here is a list of all the data centers for HostArmada.
Frankfurt, Germany
Mumbai Bangalore, India
Singapore, Singapore
Sydney, Australia
Newark, NJ, USA
Toronto, ON, Canada
Fremont, CA, USA
Dallas, TX, USA
London, UK
45 Days Money Back Guarantee
Hostarmada provides 45days Money back return policy, which means if you are not happy with there services and hosting, you can take back your Money. No question asked policy. However, I doubt anyone will request Money back because they are doing a damn good job with there hosting and services.
Free Website Transfer
Website transfer can be complicated for the people who don't know much about web technology or are new to blogging; also many web hosting company charges extra for web site transfer, (siteground cost around 2500Rs for that).
But Hostarmada offers free website transfer. Whatever plan you choose, they will transfer your site for free.
Website Security Services
After speed and loading time, security is another essential thing, and you must have heard that there are so many cyberattacks DDoS attacks are happening. If your site is hosted at some lousy hosting provider, it can be hacked easily. Host armada has useful security tools, and they keep on scanning for malware scans.
Cloud-Based Hosting
Cloud-based services are essential in today's hosting world. HostArmada provides affordable and secure Cloud SSD Web Hosting service.
SSD Cloud Storage
HostArmada uses pure SSD storage in their servers, and we all know that the website stored on SSD drives are much faster and safer than the website hosting on HDD based servers.
Automatic Daily Backup
Many hosting companies provide weekly backup, but HostArmada provides daily backup service. Backup is one of the most critical aspects when choosing web hosting.

Plans and Pricing Review of HostArmada
HostArmada offers different plans and pricing as per the clients' requirements. Different plans have different pricing and features.
HostArmada provides different types of hosting solutions. Cloud Shared Hosting, VPS Hosting, and Dedicated Server Hosting to its clients, and you can select any one of them as per your requirement.
If you are new into blogging, it shared hosting is suitable for you and then upgrade as per your needs.
Currently, hostarmada is running 85% off in there hosting plans, and it's starting at $1.20 per month up to $2.69 per month. They have three shared hosting plans,
Star Dock – The best program to start your brand new Web Hosting journey!
Web Warp – The best plan to extend your website availability!
Speed Reaper – The best plan to improve the loading speed of your website!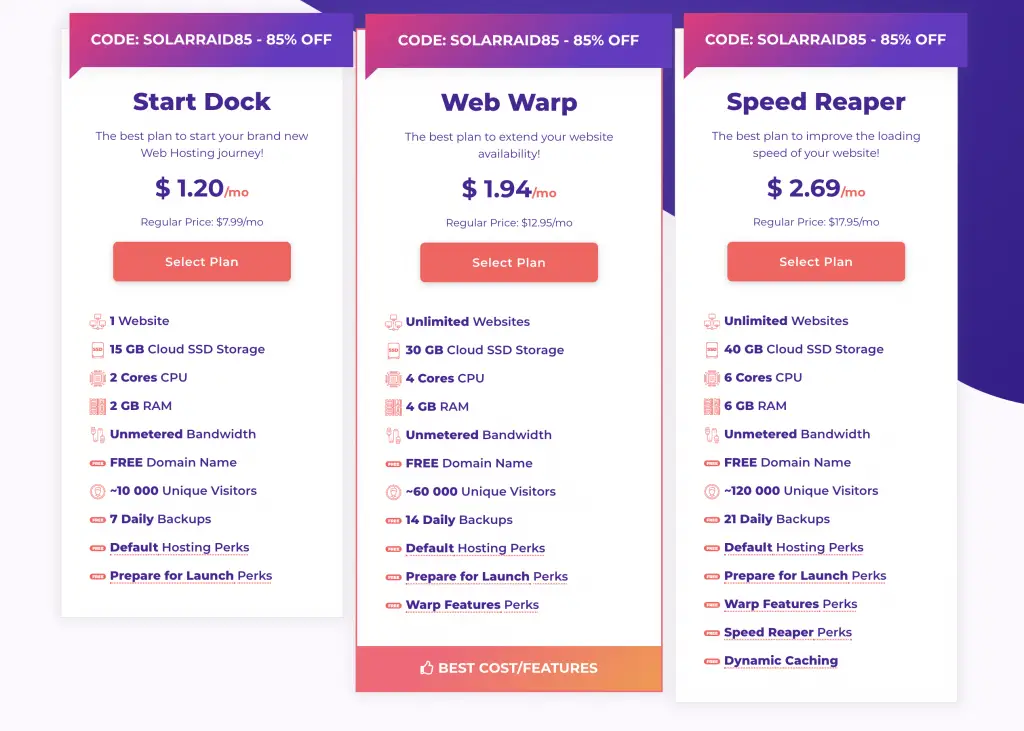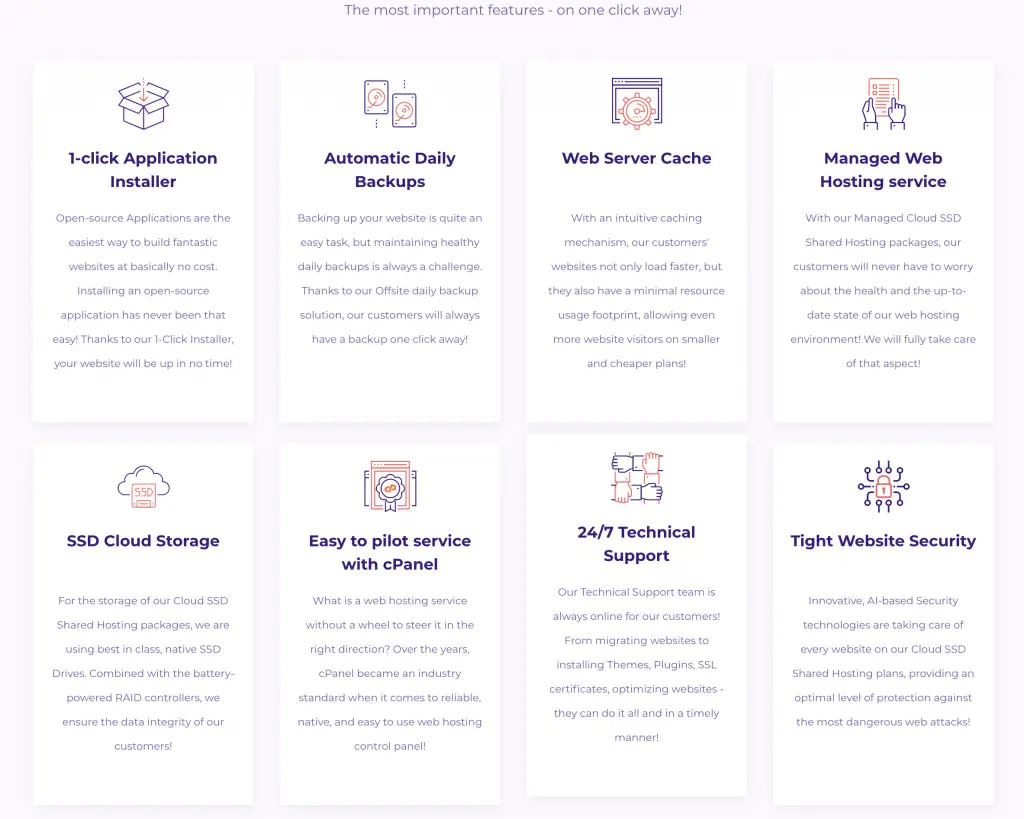 Managed Cloud SSD VPS Hosting
Host Armada manages the cloud SSD VPS hosting services, with Full ROOT Level with 99.9% uptime and 24×7 technical support services.
Host Armada has four different VPS Hosting plans, and these plans are Web Shuttle, Web Voyager, and Web Raider and Site Carrier.
The basic VPS Hosting price starts at $41.21 per month.

Managed Dedicated Server Hosting
Host Armada provides a powerful dedicated server to its clients with full access. The price is also affordable in comparison with other top hosting companies
Node Js can be easily installed on Host Armada dedicated server. The dedicated service plan starts at $149 per month.

Conclusion
Should you get Hostarmada web hosting, and do I recommend it?
If this is your question, then I am pleased to tell you that Hostarmada is one the best and affordable web hosting company and I surely recommend them.
You might have searched many web hosting companies, but I personally guarantee you that there is hardly any other hosting compared with Hostarmada services. The best part for Indian users is it is one of the data centers is in India.
In the world of web hosting, they are new, but with there services, they have earned the right name.
Good Luck.