Hosting is expensive, unless you know a good professional, reliable and cheap WordPress hosting name that can help you with cheaper hosting .
Everyone is not an expert in every field and thus I understand your concern. New users mostly fail to judge and thus they spent a lot of money in buying hosting and domains. If you are looking to start a blog on WordPress then my personal advice would be to go for a shared hosting plan. The reason is it's inexpensive and will give you sufficient amount of speed and resources until your blog reaches your first milestone. Initially, you need to have reliable and cheap WordPress hosting and thus you should go for shared hosting.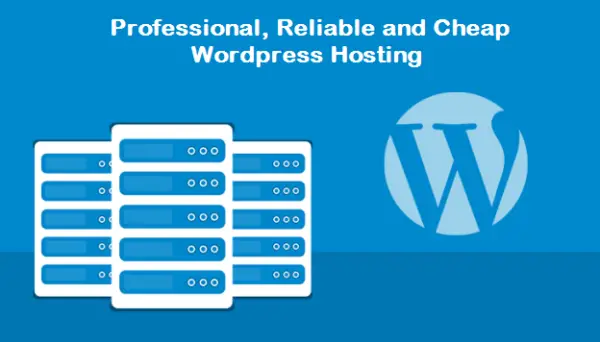 Shared hosting is perfect for a new blog and the price of shared hosting is almost 50% less than the managed WordPress hosting or a VPS.
So since you are new to WordPress, I can understand your confusions while choosing the best hosting for your blog. Here in this post, I have explained everything on how you can choose best hosting for your blog that comes in your budget.
I have mentioned good WordPress hosting below, but if you are looking for the one and last recommendation then I would recommend you to go for Bluehost . You just have to Sign up for Bluehost and follow the guide to install WordPress on Bluehost and your blog is ready.
When I started blogging, I used Bluehost as my hosting and domain provider. Though, that blog was a failure as I was so busy with my clients that I don't have the time to work on my blog. The next blog was on Dreamhost which is yet again one of the best WordPress hosting providers. I never faced any issues with these people and I really lead a fuzz free hosting with them.
As I said, I too was a newbie in this virtual world and thus I know the importance of guidance and inexpensive resources for a new blogger, and hence I am here sharing my own experience. I hope it works for you.
Though many hosting companies are there who will provide you hosting at way too low rates and commit that they provide most reliable and cheap WordPress hosting, but such services have real bad consequences.
Here is the list of consequences you may face with low-grade hosting.
Many hidden charges which you will come to know after some days of purchased hosting
Poor website performance
Very limited resources
You will have to pay for website backups even
Difficulty with website and domain transfer
Huge downtime
Poor customer support
No Cpanel
You cannot edit the coding of your website
Poor connectivity of website
These are the basic issues that come up when you choose low-level of hosting at way too low prices. So it's always better to go for a reliable and famous WordPress hosting provider.
Check out this list of reliable and cheap WordPress hosting companies
1 – Bluehost: –
I kept it at no 1 because it deserves to be on top. With Bluehost  you get many benefits. Bluehost provides unlimited resources at a very cheap rate of $3.45 per month. You also get free .COM domain along with Bluehost hosting. If you buy the shared hosting plan which cost you $3.45 per month, your website can easily handle 10,000 visitors per day without any Downtime. Another benefit is that they have the best customer service among all others.
They use simple scripts and thus you can easily install WordPress on Bluehost with just some clicks.
Features
Free .COM domain for 1 year
Servers are best optimized for WordPress, so you won't face any issues
Unlimited bandwidth, unlimited storage, Easy WordPress installation
$100 credits for AdWords
Hosting at just $3.45
Rating 10/10
2 – DreamHost: –
I feel really happy and satisfied with their service and quality of hosting. I really enjoyed blogging with them and thus I would recommend you to keep Dreamhost as the second option because no one can take the position of Bluehost. But still going for Dreamhost is a good idea. They offer 99.99% uptime guarantee and you will never face any downtime. Their basic plan also can handle 7000 to 8000 visitors per day.
Features
Unlimited storage and bandwidth
SSD Drive for faster speed
Custom Cpanel
AdWords credit
Free .COM domain for 1 year
Free Who.is guard
14 day 100% free trial
Rating 8/10
Why am I recommending only these two?
There are many other hosting providers like Godaddy, Hostgator etc. They have the same rates but they lack some good features and the quality of the servers is not as good as Bluehost and Dreamhost.
Thus, I would recommend you to choose Bluehost as it is the most reliable and cheap WordPress hosting for the first and keep Dreamhost as the second choice.