Virtual Private Networks are increasingly the most important tech you need today to keep your privacy in check. Here is a list of the top best free VPN apps for Android phones available as of now online in  2020. Read the Pros and Cons of each one and choose what suits you the best.
In our increasingly security-conscious age, people are keen to learn how to make themselves safer online. One option, particularly when relying on potentially unsecured public Wi-Fi, is to use a VPN (Virtual Private Network). There are various VPNs out there that allow you to browse securely, anonymously and privately on the web.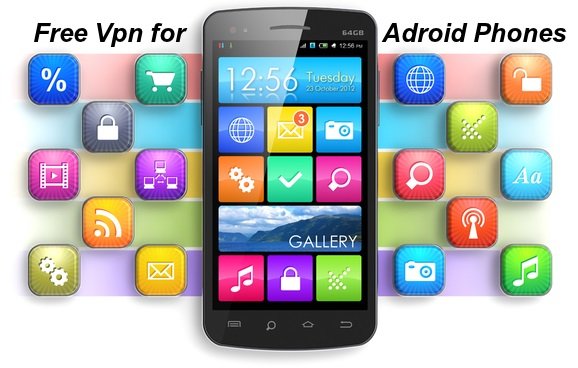 VPNs work by connecting two computers securely and privately over the internet. When you open up a web browser and enter a URL on your device, the request is sent to the VPN server. The server then acts as an intermediary, requesting the web page from the site and sending it back to you. That means the website can only see the VPN server- not the client device requesting it. It can even get around firewalls. It may let you view Facebook or watch Netflix in ways you normally can't. Many people use them to overcome regional restrictions with various types of content as well. Whatever the reason, VPNs are powerful and popular tools. This information is encrypted, meaning external parties can't see the information exchanged, allowing you to access location-specific services in other countries. So, here are just a few of the best free android VPNs available in 2020.
1. SurfEasy
The Opera-owned SurfEasy is a fairly popular Android VPN app, thanks to some of its unique features in addition to VPN. It includes various virtual location including US, UK, Spain, Netherlands, Australia, Germany and more. The unique features include a cool Wi-Fi security option that you can easily toggle, a widget to connect/disconnect right from the home screen. SurfEasy's Android VPN boasts a 4.5 rating on Google Play from almost 100,000 reviewers and, it says, 1-5 million installs. It has unlimited bandwidth, decent security measures and has versions that can run on most operating systems.
2. VyprVPN
VyprVPN has to be one of the most advanced VPN apps available on the Play Store today. Firstly, the app includes tons of virtual locations including Argentina, Austria, Brazil, Costa Rica, Finland, US, UK and way more. The app even shows the ping values in mili-seconds alongside every location server name, so you can choose the best.
There are various other advanced options like the ability to have two simultaneous VPN connections and block specific web elements along with features like encrypted VyprDNS, Chameleon protocol to mask VPN traffic and more.
3. Betternet
Betternet is a highly popular free VPN solution for Android and while free VPN apps are known to be prone to security issues, Betternet is pretty transparent about how it sustains. The free version of the app is as simple as it gets and it works pretty well. Betternet has started offering a premium version recently, which brings premium servers, ability to choose from 8 locations along with high quality support. So, if you are looking for a free or premium VPN app on Android, Betternet has you covered on both fronts.
4. OpenVPN Connect
OpenVPN Connect is one of the precious few truly free VPNs available on Android. It's also open source which is always a plus with security apps like this. Most of the apps so far have been the "fire and forget" variety but OpenVPN Connect requires a little more knowledge and, thus, has quite the learning curve.
You can do things like import .ovpn profiles and engage in a number of advanced settings. This VPN also uses PolarSSL. It's pretty good for security. If you don't mind getting your hands dirty and actually learning the ins and outs of VPNs, this is a fantastic option.
5. F-Secure Freedome VPN
Freedome by the folks at F-Secure is a very feature rich VPN app. There are security features owing to app security along with tracking, connection and browsing protection. It also makes sure to bring you stats about any malicious apps on your device, harmful sites and tracking attempts.
The app includes more than 15 virtual location to choose from including the likes of Hong Kong, Japan, Belgium, UK, Canada, US, Australia etc. Other features include the ability to set apps to bypass the VPN settings and add trusted WiFi networks.
6. Opera Free VPN
Opera Free VPN is one of the newer VPN apps. It offers an entirely free service. You just connect and go about your business. The app also comes with a few fun features. Included is an ad blocker, five server locations, and the ability to show WiFi network security levels. It's not much more than a basic VPN service. However, it'll work just fine to check your Facebook on an airport WiFi connection. Their policies on logging and such isn't exactly clear. You may want to read their privacy policy before using.
7. TunnelBear
TunnelBear is most certainly the coolest VPN app around and the cute bear certainly wins the app some brownie points. While the app gets full marks for its user friendliness and easy to use interface, it's no slouch when it comes to VPN performance as well. The app includes servers from all across the globe in countries like UK, US, France, Sweden, Spain, Norway and more. TunnelBear offers 500 MB of free data usage every month and you can extend that up to 1 GB by tweeting about the VPN app.
8. CyberGhost
While CyberGhost VPN is Europe-centric with only a handful of US servers, it does the job effectively with minimal ads and without a significant performance drop. With a slick professional-looking interface and a decent selection of servers, CyberGhost VPN is the free VPN service you've been looking for. CyberGhost has over 850 servers in 30 countries, including US, UK, Germany, France, Australia, Canada, Japan, Singapore or Mexico. CyberGhost is probably the only VPN out there certified by ISO for quality and safety.
9. Hotspot Shield
Millions of users around the world trust Hotspot Shield to get secure, private and un-restricted access to the Internet. Hotspot Shield does not store activity logs so your privacy can never be compromised. Our mission is to unblock the internet and provide unrestricted access to the world's information.
10. Yoga VPN
Yoga VPN is among the best free VPN apps. It features servers in seven countries. Additionally, you'll get unlimited bandwidth, unlimited time, and more. There is no registration, logins, or usernames required. They also boast a no logging, DNS leak-free product. It features a one-touch connect. That helps makes it easier for new users. However, there are a few bugs that need worked out. It's an excellent free option.