Looking for new web hosting ? Here are the top reliable and pocket-friendly hosting that you can purchase in 2020.
Launching a website today is really easy. One need to get domains and hosting and it's done. One can start developing a website soon after that. I'm also a blogger and WordPress developer. Many clients of mine always ask me some common questions like which is the best hosting? What to look for while purchasing hosting? Etc. So, I thought to write and publish my own experience.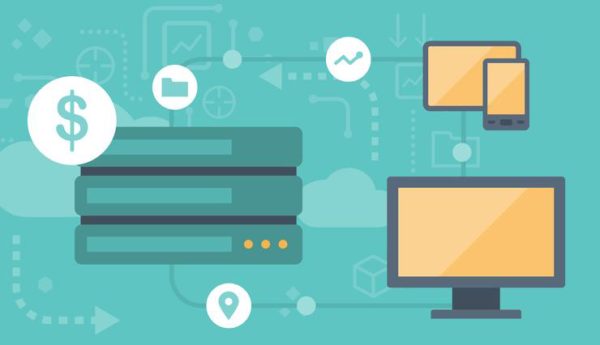 At the time when I started blogging, I was a kid and I don't know anything about such things. Making a website was like making a complete building by own. But, then I started reading over the web and then I came to know that its really easy because we have some best CMS like WordPress.
As most of us, today are coming over the web world in order to make money, but most of us don't know how to do it. So here is the guide to your question how to make money online.
Now, we came to level 2 which is "hosting". This is one topic that made me sleepless, not only for me, I have seen many people asking for the best, reliable and pocket-friendly hosting.
If you are new to this, better choose from the options I have given below. They have one click WordPress installs and thus you don't to fuzz around making your blog or website. Here is the complete guide to installing WordPress easily that will help you out for almost any type of hosting. I have been blogging and making websites for my clients since 2+ years and thus I know how important it is to have a good hosting. Hosting is not only important for website owners but it's important for the developer and as well as marketers so at the time of choosing hosting we must consider everything.
Here are some features that you must take care of while purchasing hosting
Resources: – This is one of the most important things that you should take care of. If you have limited resources, you will be bound to work under that and thus you won't be able to elaborate your website. So always go for the unlimited or at least sufficient amount of resources.
Hosting Service Reputation: – Before buying hosting you must do some research on the reputation of hosting company or service. Big companies will always give you the best because they have to maintain their reputation. Small companies usually ignore such things and they have many numbers of hidden charges.
Customer Support: – This is the major thing that you must look. Since you are dealing with coding and all, you must have the best support available. The reason is that you never know what will cause your website to go down. So, in this case, the support staff must be so good that they should understand the problem you are facing and resolve the issue immediately.
Most of the companies commit that they have the best features available but when you go inside, the picture is completely different.
Here I have listed some top pocket-friendly hosting services that have the best features
1. iPage: provide
This is the most pocket-friendly hosting service I have ever seen.providesthe best support for WordPress with highly advanced technology. With iPage you get Unlimited, storage, bandwidth, email accounts and you can even configure unlimited domains to one hosting. Ipage hosting cost $1.99 per month and you get 1 free domain for 1 whole year. They also have the best support available as they are available 24/7. They have real quick servers and thus your website load at great speed.
2. Bluehost
This is one of the best hosting available over the web. You can completely rely on them. They have the pocket-friendly hosting offer of $3.45 per month. They provide unlimited storage, email, and bandwidth but you can configure multiple domains at one hosting. But they have the award winning customer support. They use the highly advanced networking so that to speed up the website. Even their shared hosting can handle 10000 visitors per day.
3. Dreamhost
Dreamhost is yet another big company that offers the best and pocket-friendly hosting services. They have the 99.99% up time guarantee, that means you can easily rely on their servers. Their shared hosting even is good and can handle 5000 to 8000 visitors per day. They offer the same 1 free domain for 1 year with unlimited storage and bandwidth.
All the provides above provide the best features. I have prepared this list as per my own experience. Since all the three are the best in terms of hosting, you don't have to worry after this.
If you are new and don't have much experience, I would suggest you go for any of the one given above. You will surely never face any issues. Just try once.