Looking for some extra traffic to your website? Then you need to read Weglot Translate Review – translate website and get huge traffic for your content!
Recently I was browsing the internet and I came across an awesome plugin that will help you in translating your WordPress website. The name of the plugin is Weglot, and here in this post, I am sharing Weglot translate review.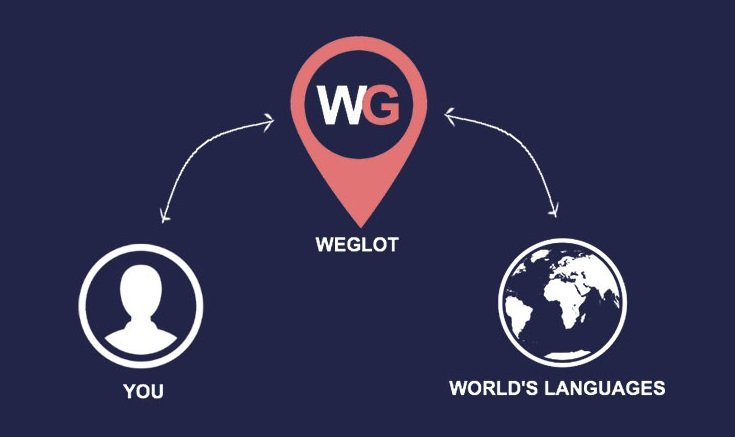 But before that,
Let me ask you one thing, do you want extra traffic to your blog? Obviously, your answer is "YES". Who doesn't want extra traffic to their website, after all, we all are working hard to get a number of visitors, Isn't it? Weglot translate plugin is the one that helps us in translating our WordPress website to any language. This plugin not only translates your WordPress website, but it will also index the posts and the website to that region's search engine, which will further help you in generating a huge amount of traffic.
Isn't that great?
Need of Translation
Before I move onto Weglot translate review, I would like to explain the importance of translation for a website. Suppose, that you have good content on your website which is in English, but for the same content, there is huge amount of traffic coming from the region where French or Spanish is spoken which clearly means you are losing a good amount of visitors. Here is a well explained report on why translation is important.
So in order to get the benefit of those visitors and increase your audience count, you need to translate your website to the audience's language.
Problems while translating websites
It consumes a lot of time
It's pricey because you will have to hire an expert and money on others things too
Benefit of Using Weglot Translate?
Weglot translate is a WordPress plugin that you can use with ease and you don't even have to hire anyone in order to make it work. You can get your WordPress website translation ready in just some minutes. This is the biggest benefit of using Weglot translate plugin. Some more benefits are given below.
Pricing
When it comes to pricing, they are providing up to 2000 words of free translation to any language. If you are looking to use it for long term (which I would suggest you do) you should go for their paid plans. Their plan starts from $10 per month and they go up as per the number of words you want to translate. Given below is the list of plans which you can go through.
Easy to Configure
Weglot translate is so well designed that even a newbie can configure it with ease. You just have to install the plugin, pay for the service and follow the instructions. That's it, you are done.
Weglot Translate and SEO
For multilingual SEO, there are some important things that you should keep in mind.
You must use hreflang attribute on each of your so that the page is pointed back to the original page, else it will be considered as duplicate or copy content by search engines.
You must use different URL's in order to separate the languages for SEO and reporting on webmaster. Analytics etc. I would recommend you to use a subdirectory as example.com/es. You can even go through the complete Google's documentation on multilingual sites here. The biggest advantage of using sub-directory is that it will keep the domain same and will also maintain the page authority for the translated website.
Does Weglot translate take care of Google's term and conditions?
Absolutely, Weglot translate is developed by keeping each and every terms of Google in mind. It takes care of each and everything
It not only translates your pages but it will also take care of all the elements of the blog such as menu, footer, sidebar, widgets etc.
No needs to submit new content for translation, Weglot translates automatically do it each time as you publish any new content?
It provides easy to use dashboard from where you can manage your translations, make edits and improvements.
Language switcher button
Options to include or exclude the elements from translation.
How to Use Weglot translate?
It's damn easy
Go to Weglot and signup, it provides free trial so you can try the service for free.
After the registration process, just install the Weglot translate plugin to your website
Go to Weglot translate plugin and enter the API key you have got when you have registered on Weglot website, choose original language, enter translated language
Just scroll down and choose how you want the "Translate" button to appear.
It's done. Isn't that easy?
Conclusion: – I have used Weglot translate on one of my test websites and thus I would say that its awesome plugin that you can use in order to enable translation to your WordPress website. This will not only enhance your website profile, but will also help you in improving traffic to your website. If your content is good, you will also get a good number of sales.