Here's something that you can thank me later for – Fair review on KWFinder along with 10% discount coupon that you can use for a better life!
Being a blogger, I was hunting for a topic on some good keyword research tools. In this piece of writing, I will share my KwFinder Review. Let us first understand what is KWFinder? KwFinder is an online tool to find keywords that come with a free account as well as with paid account. This tool has special features to discover long tail keywords having low competition. Though there are many alternatives to keyword planner but I found kWfinder as the better option. I am not the only one who is considering KwFinder as the best "Robbie Richards" have also considered it as the best while publishing a post on Best keyword research tool.
I am using this tool as it is new to the market although it can stand up against all its competitors. Since the day one, I am using this tool, I have perceived all its trustworthy features that propose a very low attractive plan in this Kwfinder review.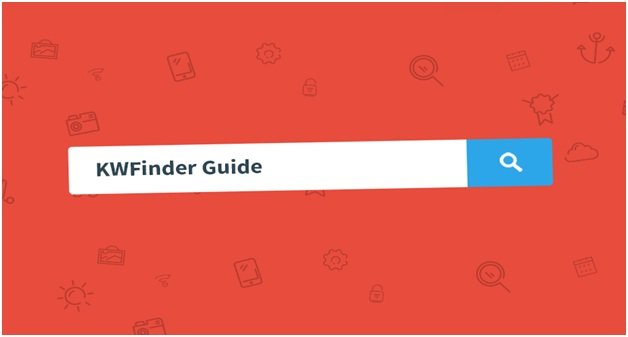 Is KwFinder worth? May be or May not be…
As I told earlier that so far I tried its free version, I was satisfied to some extent with it. It has the latent to compete against other research tools of keywords as this is enormously a fully featured keyword tool available online.
I am partially satisfied with this tool as sometimes it shows inaccurate analysis of data. However, rest everything is fine with this tool as this can efficiently produce long tail keyword. In order to have a complete comparison on SEMrush, KwFinder and Ahrefs, you can read the complete post shared by PCmag.
Here is the complete kwfinder review video that will help you understand it better
This tool has best user interface generator as shown in picture:
How It Displays A Particular Keyword Results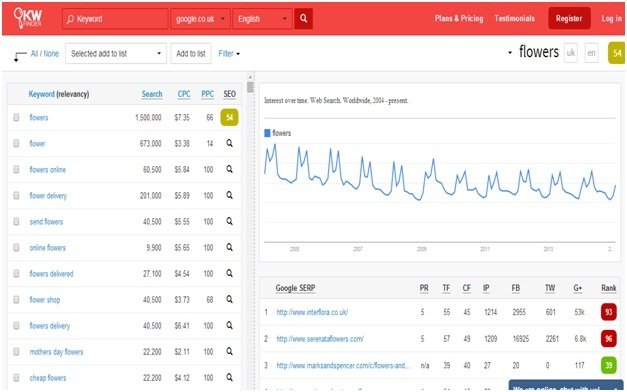 It is pioneer is displaying long tail keywords, Cost per Click & Pay per Click estimations. Not only this it also leads the way from other tools by displaying SEO difficulty, how trending that particular keyword is using a graph, result pages of search engine, and many more things to explore.
You can get everything on a single screen; hence I like this tool the most.
The best part that you will love to read is that all these above-mentioned features can be enjoyed as a free member.
Other Special Features of Kwfinder Tool
Here in this kwfinder review i have mentioned some other amazing features of this tool that I hope you will also appreciate the most are:
Free Membership Access: You can use this tool at no cost for 5 searches per day and 50 keywords for each search. Isn't that amazing?
Google SERP Results: On search of keyword it displays the list of top competitors on how they ranked with their DA and PA.
Graph and keyword Perfection: It displays SEO difficulty score, PPC, CPC, and a real-time graph. All these things show the popularity of that particular keyword over the time.
A Wide Collection of Long Tail Keywords: It is capable of displaying large number of long tail keywords with low competition in SEO. If you are blogger or website analyst then this feature will impress you a lot.
Keyword Research based on City & Country location: You can carry out research based on country as well as city.
Pros and Cons of Kwfinder
If we compare this keyword finder tool with its competitors then there are certain pros and cons of using it. I will disclose some in this blog:
PROS
It is best choice for budget users.
This tool tracks location based results with inherent SEO competition tool.
It can show some of the best long tail keywords, which your competitors might fail to find.
Exporting and importing of data of keywords is trouble-free with KwFinder.
This provides best customer supports along with facility of chats.
CONS
It may show inaccurate results of analysis of data sometimes.
Conclusion
I found KwFinder tool to be absolutely helpful. It is the best choice for beginners and at the same time if anyone wants an alternative for Long Tail Pro keyword tool. Another important factor what I like the most is their chat facility of customer support helping their users efficiently. I recommend using the free trial of it initially.
However, at this stage I cannot assure how best it will perform like the way other researching tools like Semrush, but I can certainly say in nutshell that it offers a decent keyword with a decent plan and a free membership too. I hope you liked this kwfinder review and will use it for sure.