You know what? You need to find out how I managed to get free followers on social media by clicking here and reading everything about it!
Social media is being used by almost everyone today and this is the reason why it is used by marketers and bloggers on a high scale. You can easily find pages and groups managed by bloggers and marketers the reason behind is to increase likes and followers so that to get more amount of social signals for their websites.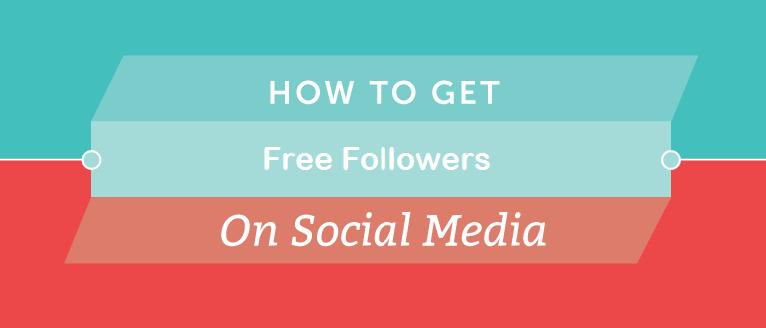 You must have seen pages and groups with millions of followers and even on twitter; you must have noticed some profile that have got millions of followers.
 Do you know how people get million of followers?
They either have hired someone in order to increase the follower count
They have promoted their profile, page or group in order to get more number of followers
In both the cases, they have spent a good sum of money. Many people even use social warfare but again, you will have to spend money buying it but, the method that I am sharing here will get you free followers for sure and you don't have to spend a single penny. But before that let us understand
Why are Followers Important?
[clickToTweet tweet="People today are running behind 'Followers' rather than 'Money'" quote="People today are running behind 'Followers' rather than 'Money'"]
There are many reasons why followers are important and not only me but, "Forbes" also says this in one of an article of importance of likes and followers on social media. I have explained the major ones below
Reason #2 – Increase engagements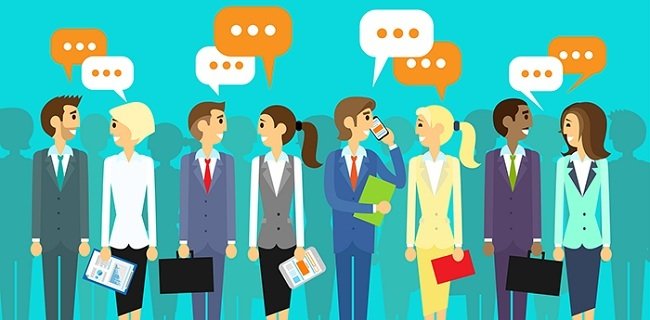 If you have got a good amount of followers on your group, page or profile, then you will get more amounts of engagements. Suppose, if you have published a post on your website and shared it with your profile, page or group then the people who are following that page, profile or group will get the notification that something new have been shared and then they will visit the profile, page or group and if they like the post you shared, they will surely like and share it which will increase the engagement of others too.
Reason #2 – Improves ranking
In last some years Google and other search engines have improved a lot. They have become so intelligent that they can easily keep an eye on the all the activities done on the social media linked with your website. These search engines notice the activity performed on the social media profile, page or group linked to your website and understand that people are taking interest in the content you share, and thus your website will be rewarded with good ranking in return. This is even experienced by "Brian Honigman" and he accepted this in one of his post as social media effects SEO .
Hence, I would say that if you have a blog, you should never ignore social media as it will boost the ranking of your blog.
I hope you came to know why followers are important. Keeping the above things in mind I have followed various methods (Paid even) but all are waste of time and money. I even hired the team of social media experts but what they delivered me was all waste as more than 90% of the follower are fake profiles.
Method that worked for me
One day I was just browsing the internet and what I found was awesome. I read somewhere that "content is king" not only for your blog but also for your social media.
For Facebook

Keeping this in mind, I first joined a couple of groups that are as per the niche of my blog (that's the best way to find the right audience). You just have to write the word related to the niche of your blog on the search bar. I have entered the word "blogging". Then, I started sharing good and useful content from all over the web on those groups. What I found was really surprising; members of those groups are liking and sharing my content. If you know some people who like to share your content, you can either search them by entering their names in the Facebook search or if you want you can even do a facebook search for people without logging in and find out the exact person. Then, send them a request and add them so that they can start sharing your content.
Then, I shared the content of my page to those groups and I got the same reply from the audience. I was glad that my trick is working awesomely. I then decided to join more groups and follow the same method. I started posting good contents from the web and in between, I use to share the content of my own page. This strategy kept the audience engaged as they are getting info as per their need and my posts started getting a good amount of likes and this thing increased my free followers. Even the most famous "Neil Patel" also says the same in his guide to boost facebook organic search.
That was the day when I came to know that "content is really the king of internet". The best content you share the best results you will get but you will have to place the content in front of the right audience.
Things to remember for Facebook
Be regular and active
Talk to people by commenting and if they have any queries, make sure that you provide them the right answer and if you are not sure, better give them at least an idea or hint.
Never forget to share the content on all the groups of the same niche.
Share interesting info from all over the web and in between share the post of your page too.
For Twitter
When it comes to twitter, I found that there are no groups and thus finding the right audience is a bit difficult. But, here too I followed a trick which I have explained below.
The first thing that I did is searched for some bloggers by writing the word "blogging" in the search bar. I have got some people who have verified profile (Blue tick mark ones). I followed them, some ignored me and some followed me back. Then, I went inside the profiles and gone through their followers. I then followed some people who have a complete profile and have the word "blogger" written in the description. Then, I came back to my profile and started retweeting and linking the posts that already have been retweeted many times, and it worked like a charm. I have got 300+ free followers that are active on twitter. You can even follow the strategies to target your twitter followers shared by Neil Patel.
Now, I follow the same method for twitter all the time and the count of free followers are increasing day by day.
Things to remember for twitter
Never follow any company because they are not going to follow you back.
Be regular and active.
Don't forget to unfollow the people who are not following you back (even after 3 days of your follow).
Don't just retweet the website posts, retweet whatever you like, be natural.
Always try to keep the following count lower than the follower's count. This will help People understand that you are sharing valuable posts and that's the reason why numbers of people are following you.
If you follow the steps given above properly, you will surely get a good response from people. Many people will comment or reply to your post in a negative way, so instead of arguing, better ignore them.
I hope you will get a good amount of free followers. I am working on Google+ and others too will update the info soon.